THE PRESIDENT'S EDITORIAL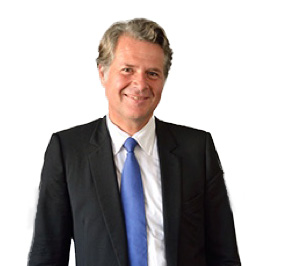 Drawing upon the expertise of our craftsmen to meet the requirements of musicians around the world, while respecting tradition and working continuously on Research & Development, these are the commitments of Buffet Crampon.
With ten iconic brands, each with a legacy of more than one hundred years, Buffet Crampon is now the world leader in the manufacture of professional wind instruments.
Buffet Crampon holds the values of excellence, tradition, and shared knowledge between our employees, craftsmen and musicians.
Our involvement in music education programs around the world compels us to provide the same level of quality in the manufacture of our student ranges as for our professional lines.
Buffet Group has more than 800 employees from 12 nationalities, 5 factories, 4 showrooms and exports 94% of its production.
This spirit of Buffet Crampon has been put to music with « Rhapsody For Talents,» a piece commissioned by Buffet Crampon and composed by Giancarlo Castro d'Adonna. It is an anthem for the talents around which we revolve, and for which we are known.
2015 has marked a year of celebration in honour of the 190th anniversary of Buffet Crampon, a brand of excellence put under the spotlight and on stages around the world…
2016 will be rich in product launches and exceptional events: Launch of our new professional clarinet Tradition, student clarinet Prodige, new professional oboe Virtuose, and great events like Lancelot international competition in Rouen…
Jérôme PERROD
CEO